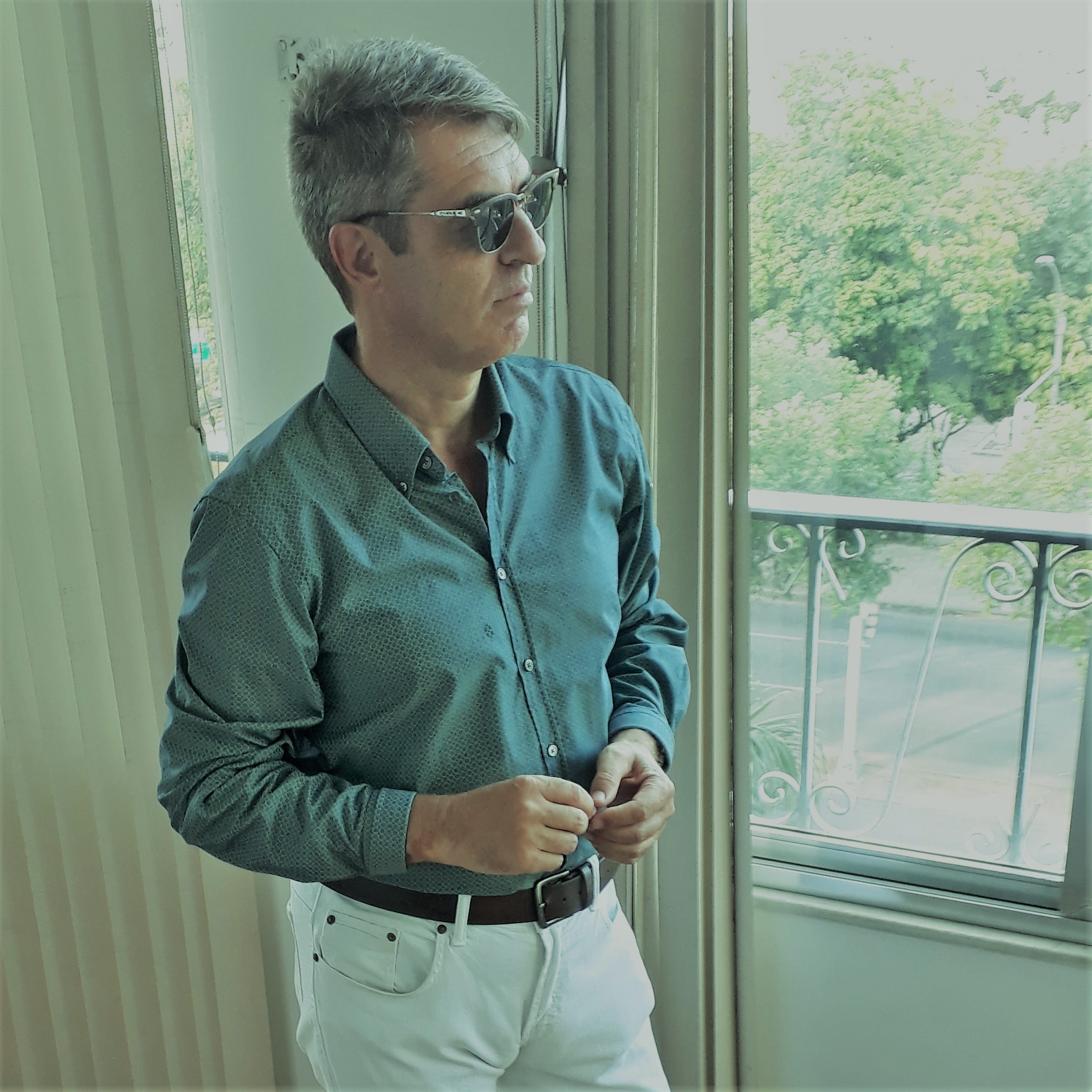 Coffee, Clobber & Cool Jazz -The Absolute Beginning
Part 2 of "I'm an Absolute Beginner "
By Tim Vickery – BBC south American football guru and fashionista
Tim sporting his Marco Paisley button down – handcrafted of course!
'Absolute Beginners' was published in 1959.  The audience would have been well aware that MacInnes was not being entirely faithful to fact – though his account of the Notting Hill riots is apparently very accurate, full of actual, documented incidents.  Altering the weather would appear to function as a little message from MacInnes to his readers, a confession that he is serving up an idealised version of the truth.  Like all good storytellers he is using imagination to bring his own version of order to reality.
And the depth of his perception is remarkable.  The narrator is a photographer – already MacInnes has spotted how this profession would be central to a new 1960s aristocracy.  The narrator's big break comes through a contact who is an advertising executive – ditto.  And the book even realises that hats are on the way out – and this is before the election of John F Kennedy, typically seen as the gravedigger of the headwear industry.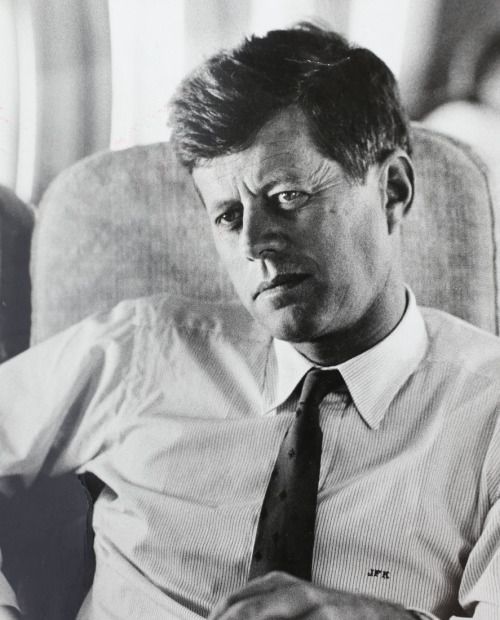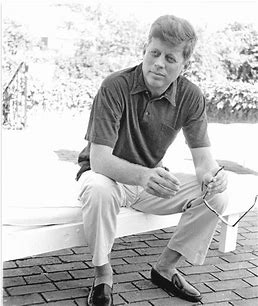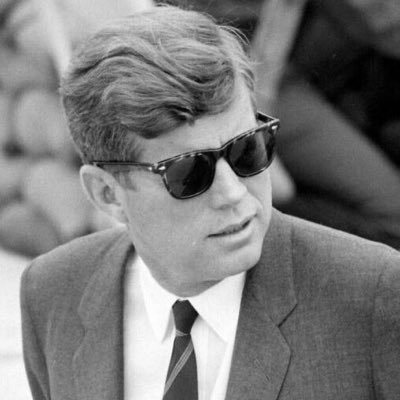 And with his keen eye and the wearing out of his shoe leather as he pounded the streets of his beloved London, MacInnes captures the nuclear fission of the elements combining to form popular Modernism.
"Now, you can think what you like about the art of jazz – quite frankly, I don't really care what you think, because jazz is a thing so wonderful that if anybody doesn't rave about it, all you can feel for them is pity: not that I'm making out I really understand it all – I mean, certain LPs leave me speechless."
― Colin MacInnes, Absolute Beginners
The first building block is modern jazz.  These days it is hard to imagine the traction that jazz had in the time before The Beatles.  But there was a rift in youth culture, before Mods and Rockers, that came to the surface in the 1960 Beaulieu Jazz Festival – when, as Acker Bilk took the stage a ruck broke out between Trads and Mods.  MacInnes, of course, had spotted the tension two years earlier.  He depicts both tribes in 'Absolute Beginners' and makes it very clear where he is nailing his own colours.  Before 'A Kind of Blue' he has already identified the force of modern jazz pulsing out of Soho and providing the soundtrack for a new way of life.
The source of the music came, of course, from the USA.  But in 'Pop songs and teenagers' MacInnes was keen to stress that this new tribe "are not 'Americanized'…..  I do not deny an influence, but the kids have transformed this influence into something of their own."
And so here, in February, a man well into his forties has been sufficiently perceptive to nail exactly what was going on with those less than half his age, "a rising might of a new classless class," as he put it.
This was a generation with no wish to be defined by flat caps and stale bitter.  Instead, they were on a quest to define a new identity; they took their music from black America, their style from the urban side of southern Europe, their swagger from their own sense of progress and they put it together in a package that was all theirs.  They could be both English and cosmopolitan – and if that seemed relevant to them 60 years ago, it comes across as just as powerful all these decades down the line.
Coffee bars, cool jazz, Italian clothing – the Soho of 1950's
'Absolute Beginners,' though, is far more than a period piece with contemporary echoes, or a skilful dose of social history dressed up as a novel.  It does not read like the work of a mid forties author with a sociological interest in the changes going on around him – because MacInnes puts so much of himself into the book.  Friends say that the figure of the narrator is an idealised version of MacInnes himself, with his stubborn independence and problematic relationship with mother.  However much of this is true, along with its observational quality, the book carries a deep emotional weight.  When the narrator pauses to pass on some of his wisdom, you can almost imagine him speaking straight to the camera – like some non-misogynous, less ingratiating version of Alfie Elkins.  And, as the narrator suggests, you feel yourself wanting to whip out pen and paper and take notes.  'Absolute Beginners' works on the level of a handbook on how to be – and it is that, just as much as its priceless glimpse of modernism from the ground up, which gives it so much power to captivate, inspire and intrigue.
Click HERE to read part 1 of – " I'm an Absolute Beginner"
Tim Vickery in association with Pellicano Menswear
For more from Tim on South American football and  other stuff try:
https://twitter.com/Tim_Vickery
For elegant, handcrafted menswear try: