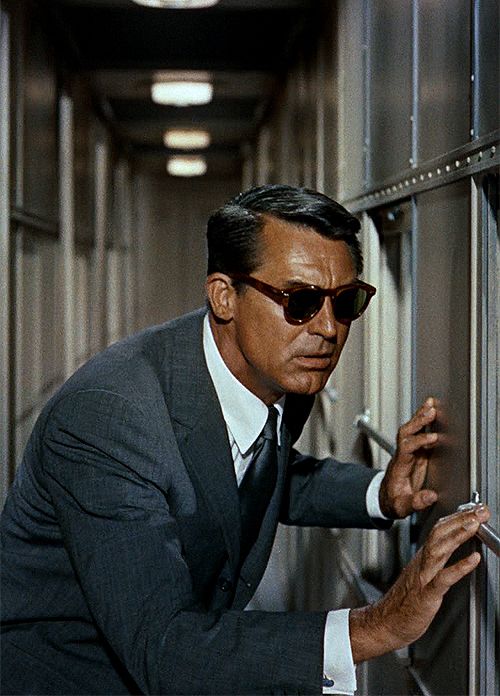 Authentic Modernist Icon?
Modernist Icon? 
The case for Archibald Leech, a poor kid born in Bristol.
Presented by Mr Tim Vickery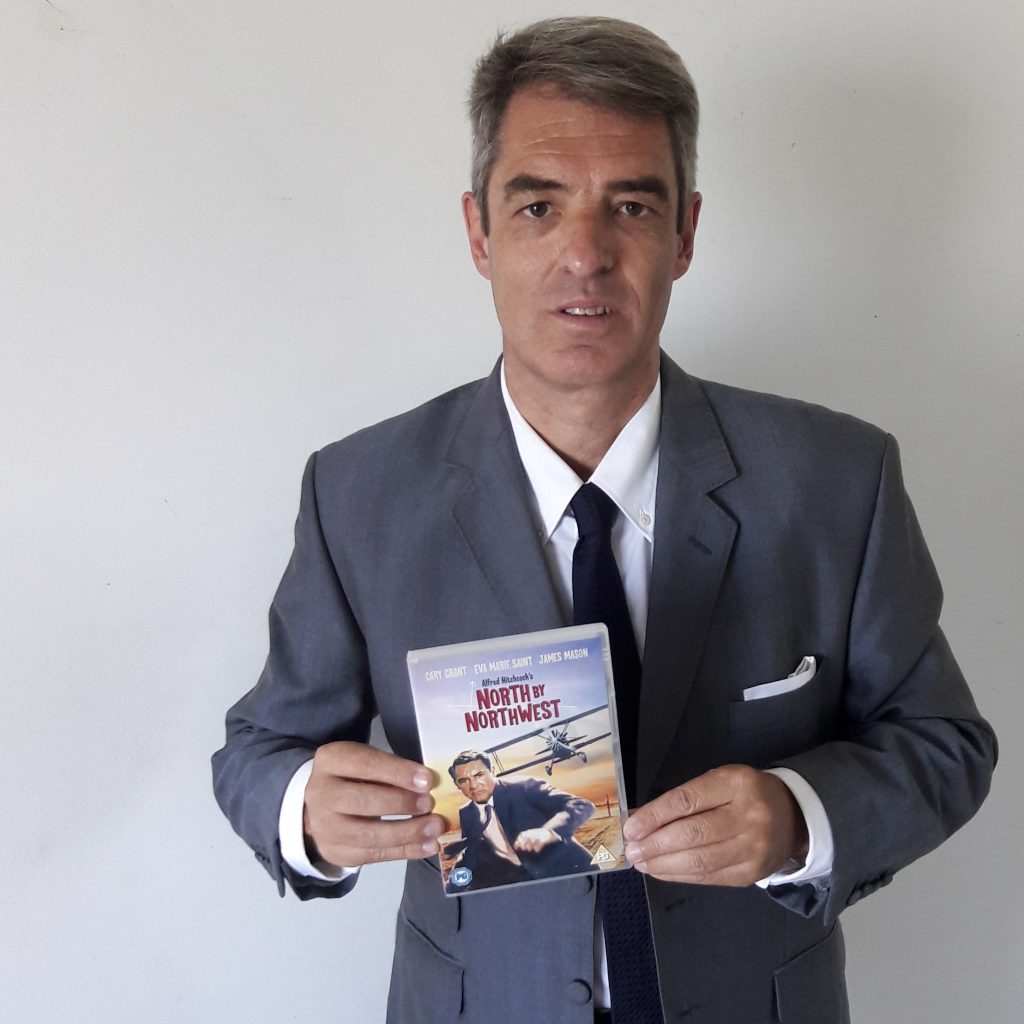 Recently met up with a mate I hadn't seen for 25 years.  He was struck but how well I've aged – which is always good to hear  and suggested me for the Michael Caine part should there be a remake of 'The Italian Job.
I'll take it, though I think I'd prefer that tonic suit in 'Alfie.'  But there is a clear problem here.  In that golden age of his output, Caine was in his early to mid-30s.  I'm accelerating towards 53.  And Caine – well, perhaps he didn't age too well.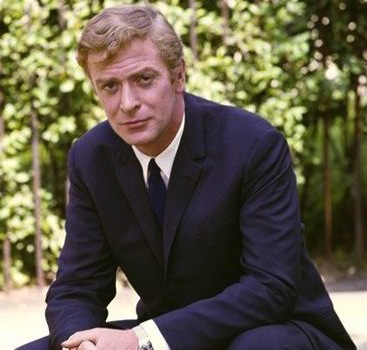 One of the best unintentionally funny moments in cinema history comes in 'Escape to Victory.'  Caine, now 48, plays a distinguished footballer, West Ham and England, who has become a prisoner of war.  "It is a pity zat ze war has ended your career," says the camp commandant.  "Interrupted, Major," replies Caine with his stomach bulging all over the place, "interrupted."
Peak period Caine does indeed look magnificent.  But for those of us going into a sixth decade I can suggest a style icon with a little more longevity , taking things back a generation and  citing someone who was an important influence on Caine himself – Bristol's own Cary Grant, at his best, at the age of 54, in the masterpiece that is 'North by Northwest.'
I'm going to make a case for Grant as a prototype modernist.  Because the quest to acquire taste and elegance might be a personal one, but it takes place in a collective context.  Popular modernism bloomed in late 50s Britain because it could not have happened earlier.  There was no room for the existential question of 'how to be' because it was relegated behind more pressing matters of how to stay alive, surviving wartime or poverty.  Without the post-war Welfare State, without the growing industries of mass consumption, there is no popular modernism.
This makes modernism a transatlantic cousin of the American dream, expressed in 1931 by James Truslow Adams as
"not a dream of motor cars and high wages merely, but a dream of a social order in which each man and woman shall be able to attain to the fullest stature of what they are innately capable, and be recognised by others for what they are, regardless of the fortuitous circumstances of birth and position."
This was the dream that Cary Grant lived.  In 1904 he came into the world as Archibald Leech, a poor kid born in Bristol.  In the 1920s he toured the USA as a vaudeville artist, saw that he might have opportunities and ended up staying. Over time he developed into the almost the definition of the Hollywood leading man.  And that word – development – seems to be the key.  He was an Archibald Leech determined to grow into a Cary Grant.  "I played at being someone I wanted to be until I became that person," he said.  Never forgetting your origins but never being limited by them – the outcome was elegant, suave and classless, an apparently effortless pre-modernist message.
His highpoint, 1959's 'North by Northwest' can surely be seen as a proto-mod film.  The arrows in the title, the sleek lines in the credits, the clear love for modernist New York architecture, the bright colours and the intriguing camera angles – all point towards the future.   And then there is Grant, remaining masterfully assured as an advertising executive caught up in a bewildering turn of events – and doing it in style.  In one of cinema's most famous suits.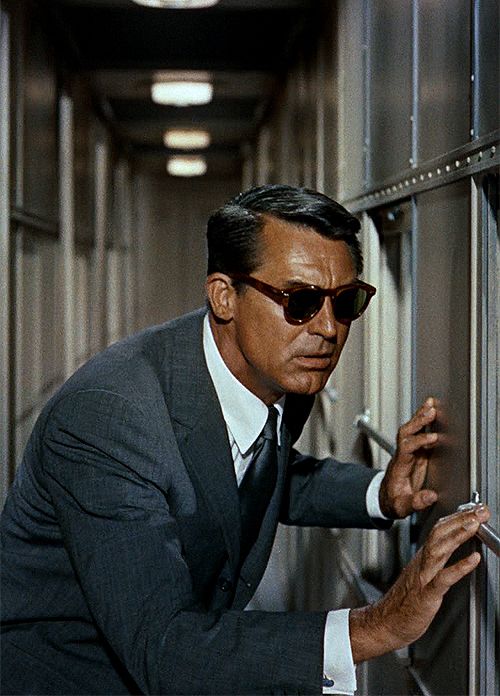 The suit is nowhere near the monstrosity that envelops Gregory Peck in 'Roman Holiday.'  True, it is a little baggy by our standards – but rather that than overdoing the slim fit look like some contemporaries and looking as trussed up as Alexei Sayle.  And, as ever the real test – the grey-blue fine glen plaid suit looks terrific on him.
And it is simply but superbly matched with a stylish pointed collar white shirt – the type one could imagine in the Pellicano range, along with the silk grey tie, plus, a lovely little detail, oxblood shoes.   At the age of 54 he looks so great that his mother is convincingly played by an actress just seven years older.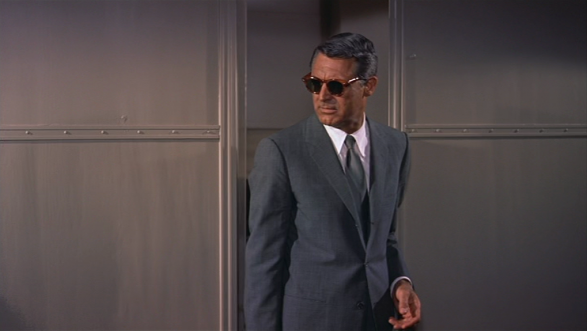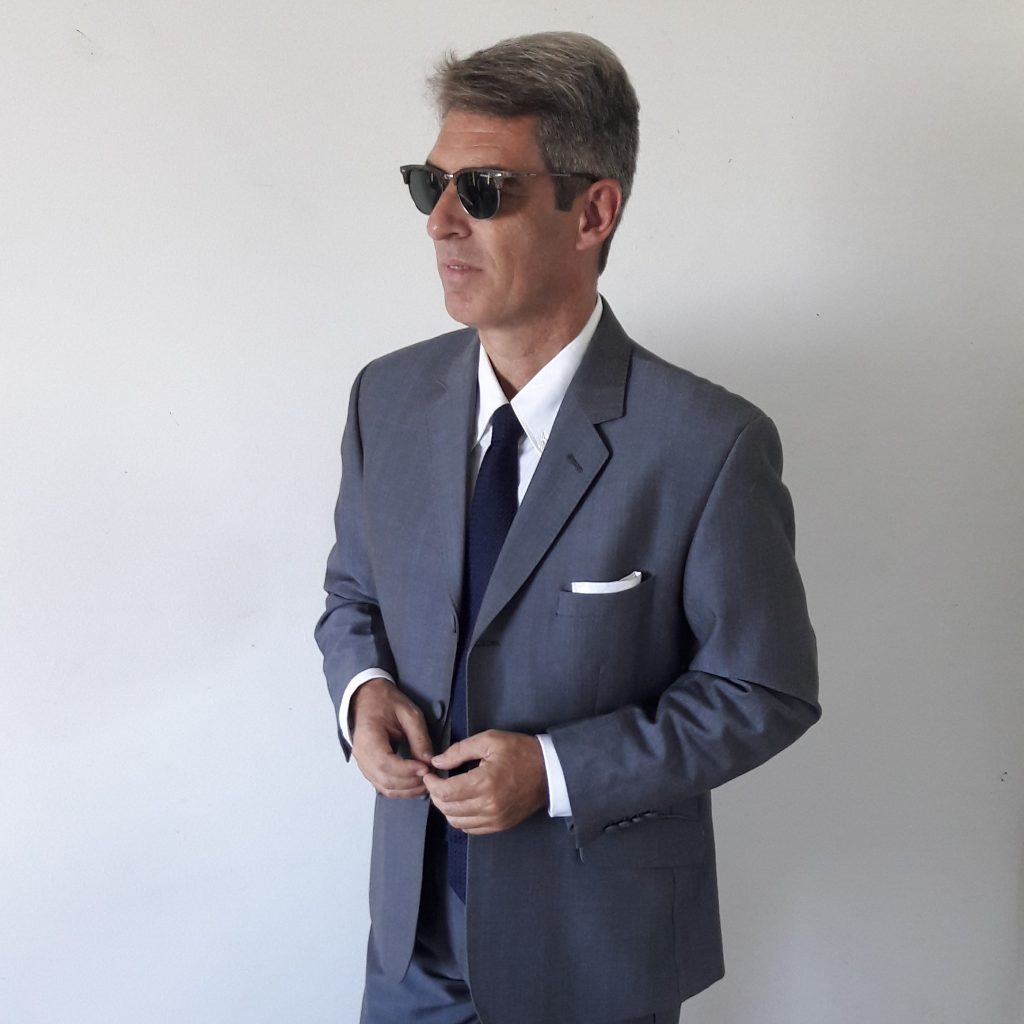 The icon                                                                                  The fan
Because he came that little bit too early, Cary Grant has been overlooked as a prototype modernist icon.  And there is another reason to cultivate his memory.  At a challenging point in our lives we can ask the question, 'what would Cary Grant have done?'  The conclusion is that he would probably have worked on his tan – which often seems as good an answer as any.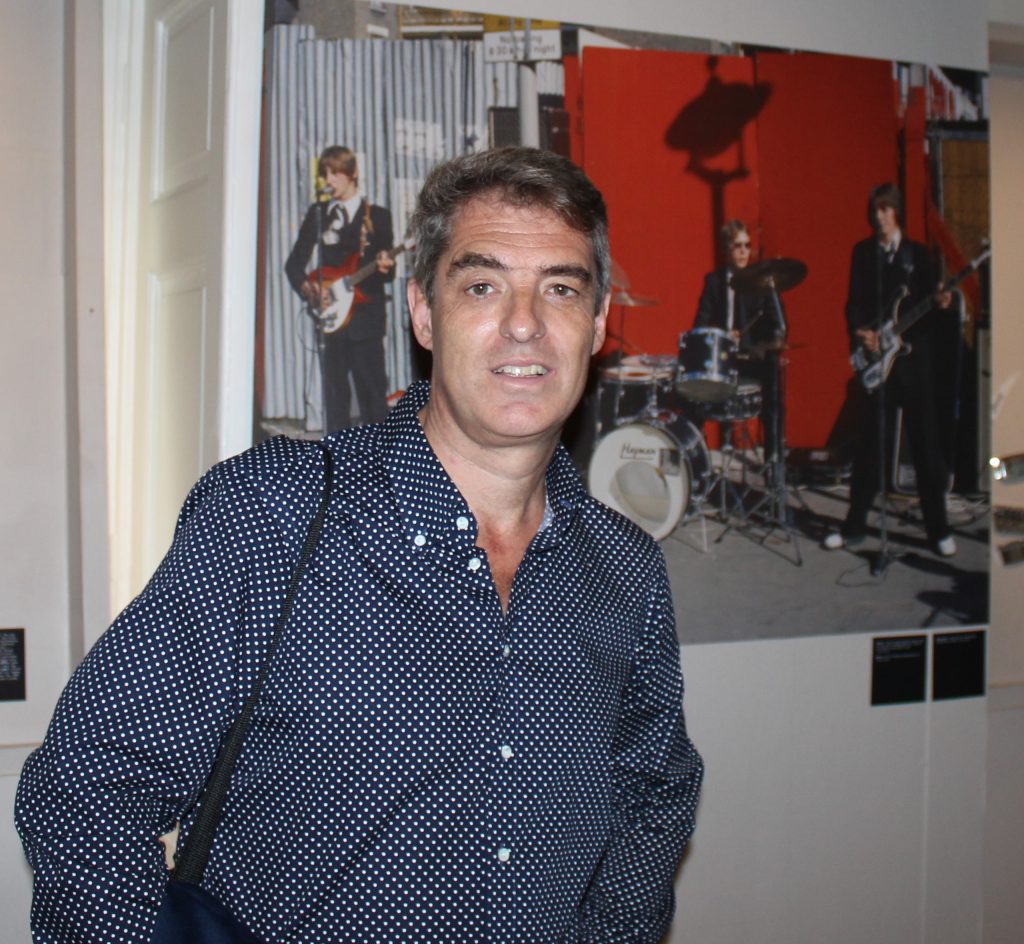 ­