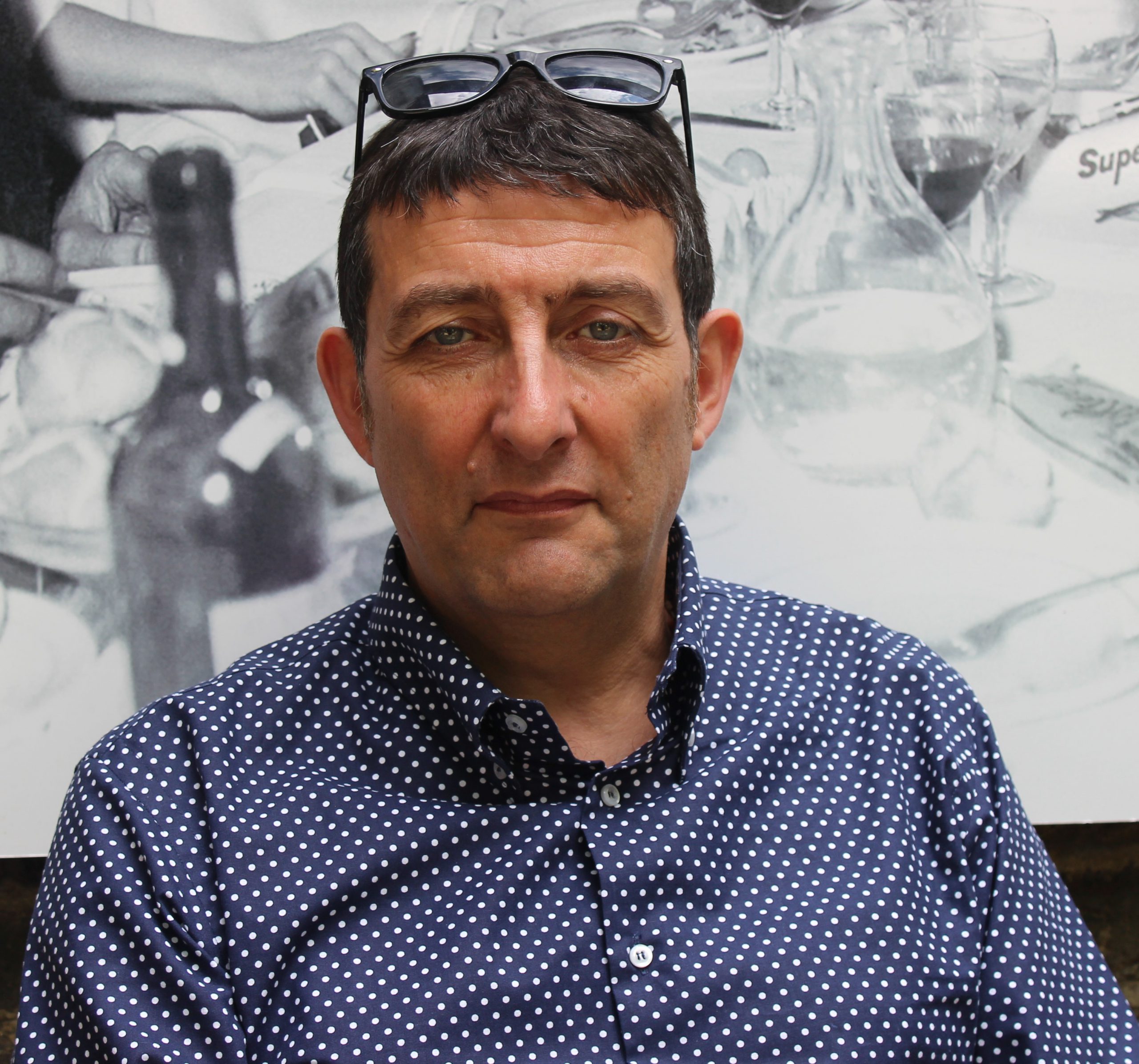 Paolo Hewitt – 10 Tunes Spinning on the Decks
Featuring: Dexys, Bobby Parris, Kamasi Washington and David Bowie
The latest in our series of 'Top Tens' brings MrPaolo Hewitt (Author of over twenty books covering music, fashion and football) and a good friend of the brand to the stand.
With a keen eye for a sharp shirt we have already collaborated on the 'Paolo  Continental' navy polka dot shirt (above) and are in the midst of designing the 'Paolo Popover' shirt; more of which next month.
http://www.pellicanomenswear.com/product/paolo-hewitt-continental-polka-dot-button-down-shirt/
Paolo's Top Ten
The 'Pellicano Funksters' recently met up with the eternal Modernist and fashionista in  his favourite north London Italian drinking parlour. There we sipped  caffè lattes, whilst discussing football, fashion,  and  his current favourite pieces of 7inch vinyl.
After much deliberation and several slices of fine Genoa cake Paolo settled on the following in no particular order:
Mint Julep – The Clovers
"Heard this used in the film Carol and hunted it down instantly. It's 1952 and it is sexy and hip all rolled into one."
2. All I Do – Tammi Terrell
"Written by Stevie Wonder. I knew his version on his Hotter Than July album but this is far more interesting, almost a big band sound. The drum sound is amazing. Always play this at The State We Are In club night which take place in Euston at the end of every month."
3.  There Must Be A Way – Jimmy Roselli
"For many Roselli was the greatest Italian American singer, yes, even above Francis Albert. His story is amazing. One Mafia chief said he wanted to be buried with his records in his coffin. I first hear him on the Mean Streets film. This is catchy and free."
4.  Sometimes We Cry – Van Morrison
"Van is a wonder. So many gems. Like this. He can take the simplest line and build an epic round it."
 5.  The Rhythm Changes – Kamasi Washington
"Best use of of Stevie Wonder's 'He's Mistra Know It All' riff, lovely words as well about change, both personal and  seasonal."
6.  Both Sides Now – Dexys
"From their brilliant forthcoming album, a Joni MItchell song which mixes jaunty music with bittersweet words, always a compelling mixture."
 7.  I Walked Away – Bobby Parris
"Strong, and compelling, I love this man's vocal and the song's dramatic arrangement."
8.  Strangers When We Meet – David Bowie (Demo version)
"No idea what he is on about but that matters not – the music is so uplifting. Just one of so many wonderful compositions that he was able to give the world."
9. I Fell Into A Bottomless Pit – Dr Robert
"My favourite song from his forthcoming solo album. Simple yet so effective. Robert really should get more attention for his
music. DJ'ed the  man on May 3rd at The Islington Pub."
10.  I Only Have Eyes For You – The Flamingos
"Breathtaking song filled with pure class and beauty, elegance and style."
For more on Paolo Hewitt and his latest book " But We All Shine On" (JKP Books)   try:
Facebook:

https://www.facebook.com/paolo.hewitt.3?fref=ts
Twitter:

https://twitter.com/PaoloHewitt1
Recent interview:

https://aspiretomore.wordpress.com/interviews/paolo-hewitt/
To browse unusually elegant menswear, try:
wwww.pellicanomenswear.com
BRITISH SWAGGER. ITALIAN STYLE