Spectacular New Album by The Family Silver
A Modern Classic
'Electric Blend' by The Family Silver (released Friday 6th November)
When I first heard about this project I couldn't believe what I was hearing…
The three individuals concerned Steve White, Matt Deighton & Damon Minchella have been a major part of my life & the reason I love music so much so without any hesitation I Pledged!
What could possibly go wrong with The Family Silver?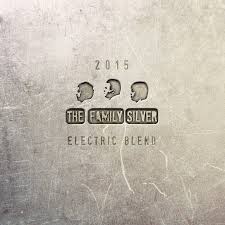 I tell you nothing… This album is a modern day classic from start to finish. As soon as you hear Matt's stunning voice, Steve's amazing drumming & the tone of Damon's killer bass pulling everything together the hairs on the back of your neck will stand up! This album has everything from fast & furious The  Who style tracks to a melodic nod towards George Harrison.
Forget what these gents have done before (don't really forget) The Family Silver are on another level so show your support & treat yourself to 'Electric Blend' today!
Big thanks to Dean Martin https://twitter.com/DeanoAFC76 for the review
To download the album:
https://itunes.apple.com/gb/album/electric-blend-bonus-track/id1037272099
Live in London 10th March 2016 – tickets from:
https://utb.ticketabc.com/events/family-silver/
The mighty Steve White goes wild in his Riccardo Arancia shirt from Pellicano Menswear

Read our previous blog about Steve at the 'Worlds Greatest Drummer 2015′:http://www.pellicanomenswear.com/mighty-steve-white-drums/