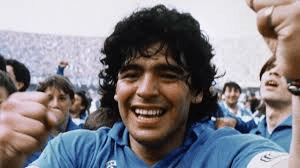 "Maradona – Rebel. Hero. Hustler. God."
Neil Clack – author of "Animals! : The Story of England v Argentina reviews the latest film to highlight the life of Diego Maradona.
Did Diego Maradona snuff it then? I must've been hiking up a mountain somewhere, cut off from the world, when that happened, no doubt a result of his horrific and incurable drug addiction.
Anyway, Asif Kapadia's 'Maradona' follows in the same style as his two other film documentaries on charismatic, but tragically dead stars, Ayrton Senna and Amy Winehouse, letting the incredible footage he's managed to get hold of tell the story, without any need for a narrator.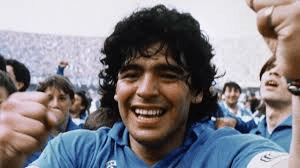 The last image, and the most shocking, we see of Maradona in the film is from 2001; bloated as if someone has pumped him up with bellows, like Monty Python's Mr. Creosote just about to explode, Maradona, sweating profusely, is walking through a TV studio corridor on his way to an interview. But, despite his pathetic demeanour, there's still a crowd trying to touch him, the same messiah-like worship that has followed him all his life; chaos, bodyguards holding people back… "You're better that the Pope", someone shouts.
"That's not saying much!", quips back Maradona, still managing a trademark witty reposte. The actual TV interview is sad though. With tears streaming down his over-sized face, Maradona admits his situation is desperate and hopeless. "I can't see a way out", he says…

But hold on a minute… Just two days after watching the film I happened to see some of the 2019 Copa America semi-final between Brazil and Argentina live on TV, and at half-time, they went pitch-side to a pundit in a baseball cap; eloquent and articulate, he analysed the game's tactics, formations, and controversial decisions, looking svelte and healthy for a man of 58 years old.
He has spent the last few years managing in Mexico, a highly-competitive league, where crowds regularly top 50,000, and before that he managed teams in Saudi Arabia, and before that he managed Argentina at the 2010 World Cup, where, until they were beaten by Germany in the quarter-final, he earnt praise for his jovial approach, galvanising the players into a collective team spirit. The BBC even said that Fabio Capello, the dour authoritarian presiding over an unhappy and divided England camp, could learn a lot from him.
And before all that, in 2005, he hosted a top of the rating weekly TV show in Argentina, a 4-hour extravaganza, in which he danced and juggled, and proved himself a natural in front of the camera, presenting and interviewing prestigious guests such as Fidel Castro, Pele, and Mike Tyson.

But none of this is in Kapadia's film. Perhaps it doesn't fit the narrative?
And what a good film that could've been. What an inspiration that could've been to all the drug-addicts, alcoholics, and manic-depressives out there – that this sad, ridiculous, pathetic, bloated drug-addict from 2001 pulled through – it was the biggest, and most difficult, match of his life, he has said recently – but he won!. Ok, Maradona could afford all the best treatment the world can offer, but what a positive note the film could've finished on even if it had just mentioned once that he recovered. In terms of Maradona's personal life, the film is actually about 20 years out of date.
So, it's not really a film about Maradona's life, but rather about 10% of his life – that amazing period when he was at the peak of his career at Napoli, and during which time he won the World Cup with Argentina in 1986 and reached the final again in 1990.
The football footage concentrates mainly on close up shots, which not only capture Maradona's incredible skill on the ball, but the tight man-marking of the era and the brutal fouls he was subject to. It's almost impossible to make a comparison between Maradona and today's greats like Messi and Cristiano Ronaldo, as they play under different rules; the latter pair able to play with freedom from the violent fouling that has now been outlawed from the game.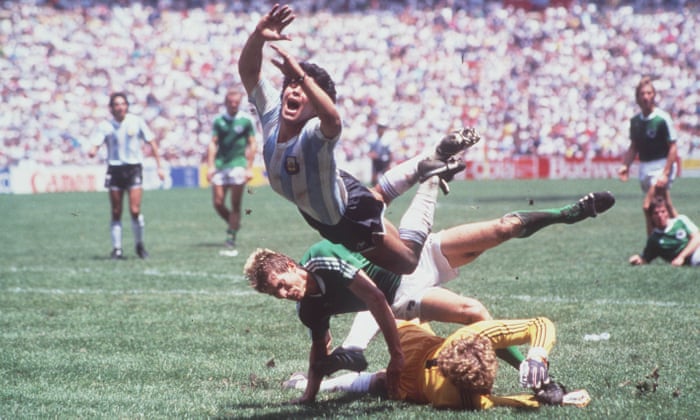 This probably sounds pernickety, but from a purely footballing perspective, the fact that nearly all the footage is in close-up means it doesn't quite capture a crucial part of Maradona's football genius – that he could see the whole pitch, that he often dropped deep, and conducted the play from inside his own half, and that most of the time he wasn't performing those amazing dribbles he's famous for, but simply spraying one-touch passes around, and that he was the captain and leader of every team he played in, pointing, cajoling, encouraging, deciding the tactics, always looking for the spaces on the pitch…
"That's his genius", said Bobby Robson, England's defeated manager in the famous 1986 World Cup quarter-final, "In the semi-final against Belguim, I was in the stadium, and my eyes were fixed on him the whole match, and most of the time, he's just sitting deep like a Lion eyeing his prey, waiting for exactly the right moment to pounce". Maradona scored two brilliant solo goals in that semi-final as Argentina won 2-0, both captured in close-up in the film.

But, of course, the football is only part of Kapadia's film, and it's the frenzied off the field scenes in Napoli that are the most fascinating; the way Maradona's treated as a human God, who can't leave his house without fanatical fans trying to get a piece of him, the drug-taking, the murky underworld that suffocated the player, the mafia's involvement, the scandal of his affair with an Italian woman, and her pregnancy, and the son that for a long time he refused to acknowledge

From a style point of view though – and this piece is, of course, being written for Pellicano – it's pretty naff attire, despite most of the film being shot in Italy. It is the late 1980s, I suppose, but that's still no excuse for the amount of mullets, perms, shell suits and general bad dress sense on display. When The Style Council introduced us to Italy, and a world of cappuccinos vespas, and good clothes in the 1980s, this wasn't what they had in mind! And just in case there's any lingering doubt leftover from Al Capone and the 1930s that the mafia are all sharp-suits and cool, this film exposes them for what they really are – an awful, tasteless bunch.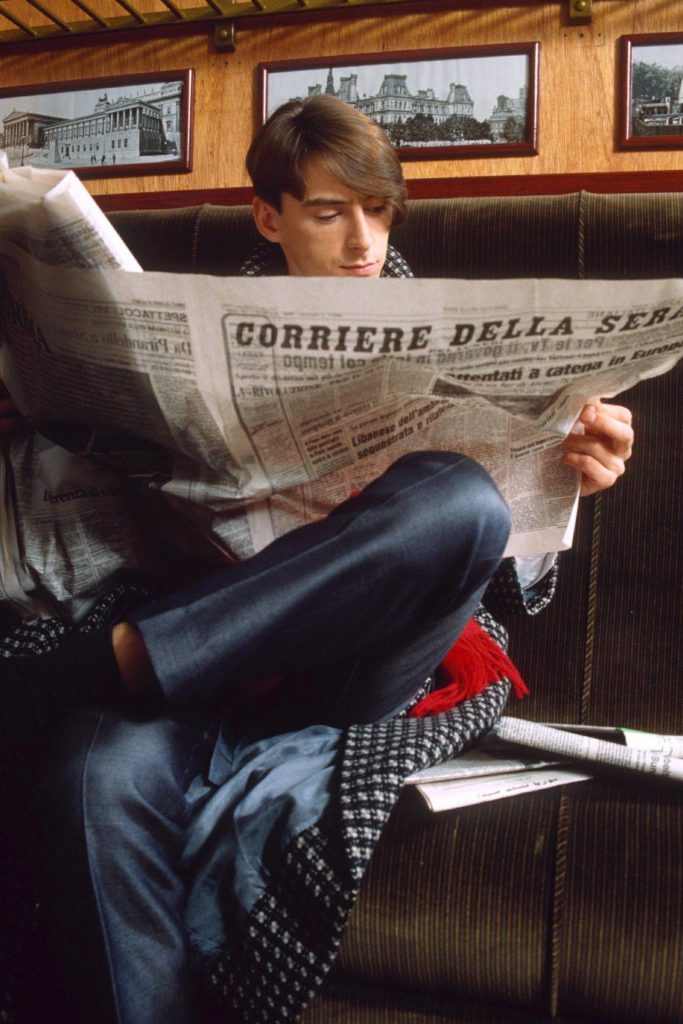 Maradona was originally on board with the film, and assisted Kapadia by providing some home-movie type footage, but it's not difficult to see why he pulled out halfway through. Posters for the two-hour long documentary said, "Maradona – Rebel. Hero. Hustler. God". "I never hustled anyone", said Maradona, which, intentional or not, is a brilliant piece of self-grandeur as presumably he was happy with the other three!
And I can hear Eric Idle's voice in the Holy Grail as dead bodies are being thrown on the cart in a plague-infested street, "I'm not dead yet"
Big thanks to Neil Clack, author of: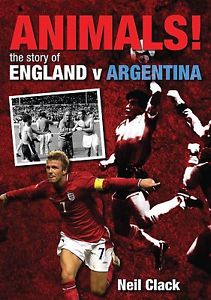 Click to buy " Aniimals! The Story of England v Argentina
Maradona film showings:
https://www.myvue.com/film/diego-maradona or
https://www.google.co.uk/search?q=maradona+film+showings&ie=&oe=
And on Twitter: https://twitter.com/MaradonaMovie
To shop modern, elegant, Italian menswear try: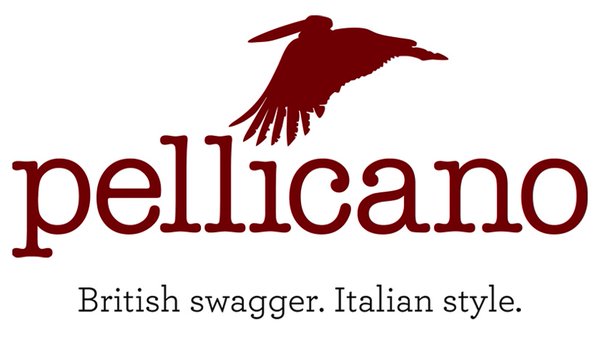 #BritishSwagger.ItalianStyle