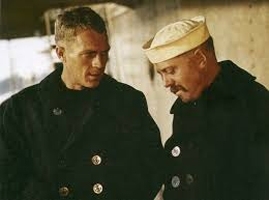 The Pea Coat – Nautical But Nice!
All the nice girls love a sailor…
And rightly so. Of all the services the navy has to be the most sartorially starred. Sure, the army have kitted out the men's wardrobe with desert boots, fish-tail parkas and khaki chinos- all indispensable style classics for the modern day modernist. Those magnificent men in their flying machines have bombed us with combat jackets, aviator shades and er, pipes. However, neither holds a ship's candle to the effortless elegance of the jolly Jack Tar.
From bell bottom pants, to Breton tops (more of which in the next post), to the ubiquitous T-shirt the navies of the world have given the male silhouette a classic effortless symmetry that has long since jumped ship for permanent shore leave.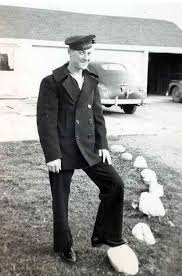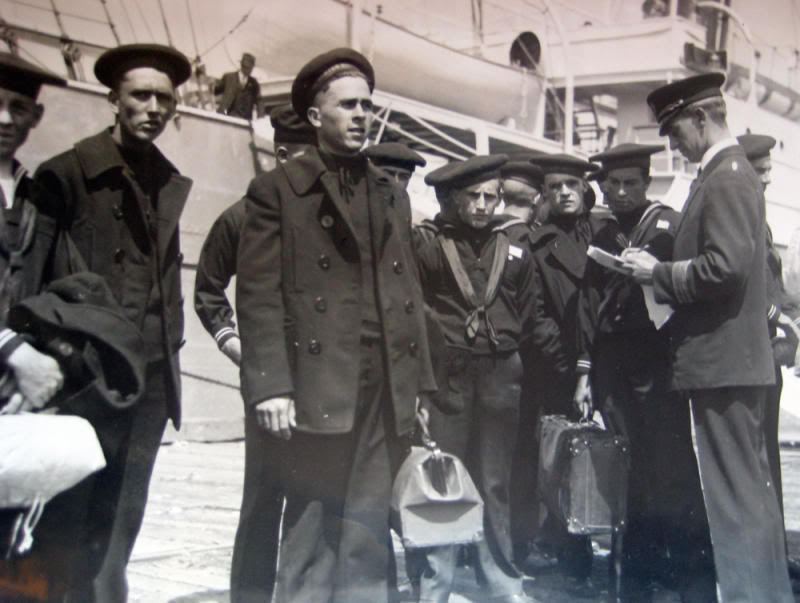 Take the Pea Coat. A standard part of the US Navy uniform since 1881. Like all style icons the origin of the name isn't clear. One theory is that the cloth initially used in European navies was a corruption of pij an 18th century Dutch cloth used for a worker's jacket called a pijakker. Another version is that the P stands for pilot's jacket. Either way the Pea Coat has to be one of the most stylish yet comforting pieces of winter outerwear available. Sure the Overcoat, loved by Mods and Teds alike, is a work of wonder but somehow it can't quite lose its aristocratic associations- think bowler-hatted Edwardian toffs lording it through Hyde Park. In comparison the Pea Coat is more democratic, more solid, more- manly.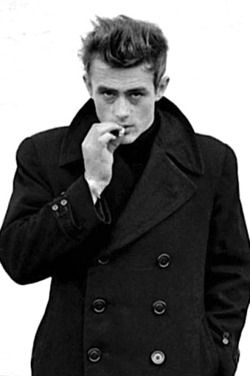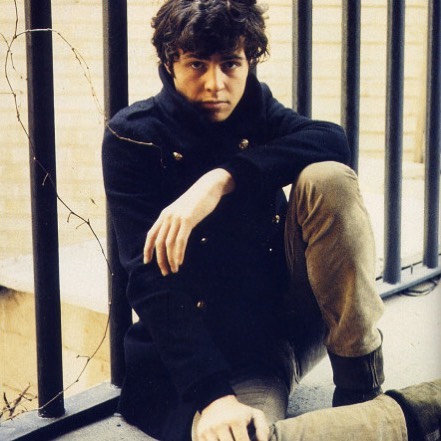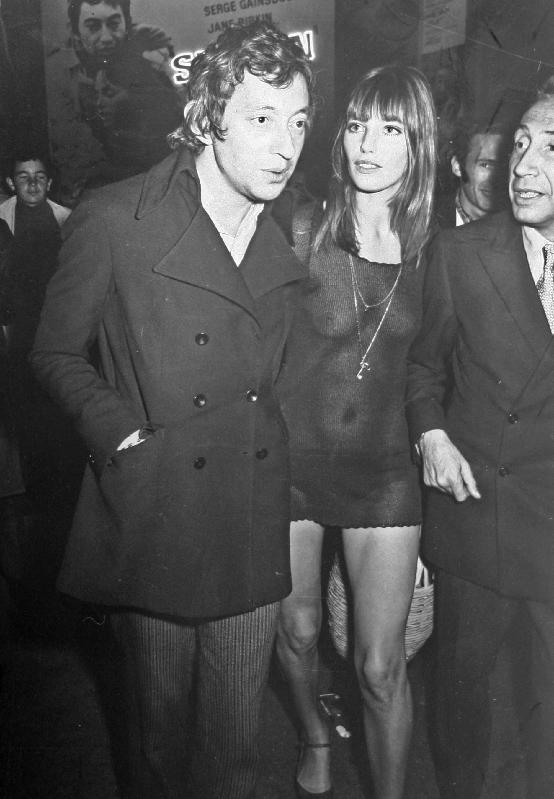 James, Marc and Serge having a pea!
Broad shouldered, double breasted and historically weighing in at an impressive 32 ounces of Kersey wool, in Midnight Blue- barely distinguishable from black- the Pea Coat has always cut an imposing figure on land and sea. A big coat for big men.
And yet…
The buttons: eight shiny black pebbles embossed with anchor stamps. Aren't they a bit, y'know- kitsch? Well, yes. This is the navy we're talking about. We don't have to sing along to The Village People or search out John Paul Gautier perfume ads on You Tube to recognise that the navy has never shied away from homoerotic connotations. In a way that's part of the attraction. Manly yet sensitive- a man so uber confident in his own fluid sexuality that he can pull off thigh-hugging white bell bottoms, cap-sleeved T-shirts and anchor tattoos without losing face. So, kitsch they may be but the buttons are integral to its charm.
Don't be fooled though. There's nothing effeminate about the Pea Coat. I had one in 1990's London and have to admit it was impossible to walk in it without affecting a shoulder-rolling swagger. Like an urban Frigate it made me feel invulnerable to the buffets and storms of East End life. It's something about the double breasted heaviness that makes you feel more self assured, more cosseted and safer: smart street-wear that works perfectly for the modern urbanite. We're not matching this coat with shirt and tie though. This is a coat proud of its utilitarian roots. A coat to be worn with jeans, with simple white trainers, with a sweat shirt- a hoodie beneath even, it's big enough; a coat that's fit for purpose; a coat that's just oh-so cool.
Pellicano Menswear is proud to stock Armor Lux Pea coats – click to browse
The authentic heavy weight   – still made in France
Back to the name, if I'm honest I prefer the Pilot jacket explanation. After all, what's a pilot but a mariner who guides ships through congested and dangerous waters? So, wrap up warm, put on your Pea Coat and allow yourself to be smartly guided through the choppy waters of life while whistling 'bright and breezy, free and easy' as you do
Carefully scribed by Flash Harry
For more Culture – Fashion – Style from Flash Harry try:
For Pellicano Menswear – click the bird!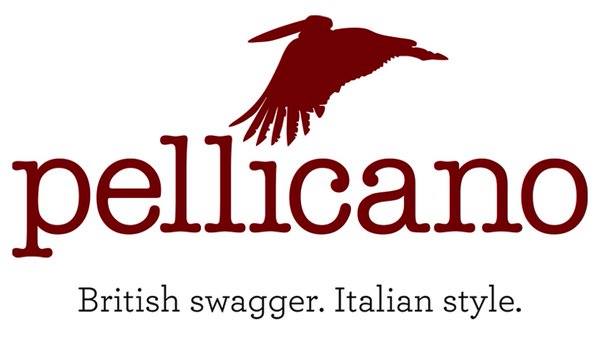 Bretons Stripes                   Pea Coats                   New Arrivals